Qualification Guide: Pursuing a Masters Degree
In comparison to an undergraduate degree, applying for a masters degree may be more intimidating as you need to have a clear idea of your career path.
Master's degrees are offered as full-time, part-time or online. Part-time and online study allow you to fit your studies around work or other commitments.
Benefits
Although a postgraduate study is an upgrade from your undergraduate degrees, it is important to ask yourself what you hope to gain from postgraduate study. The transition from basic to advanced level of education gives you the opportunity to specialize in a topic of your choice or maybe even change the focus of your studies entirely.
Certain job roles require the specialist knowledge and soft skills acquired from postgraduate study, to guarantee career progression or job promotions.
**Application Advice **
Identify your career path - This will help you work out which course(s) offer the best preparation for your ideal career.
Check the qualifications - Different master's degrees offer different qualifications from taught, research-based, postgraduate certificates & diplomas to professional postgraduate qualifications for particular sectors.
Taught - Master of Arts (MA), Master of Science (MSc), Master of Fine Arts (MFA), Master of Letters (MLitt), Master of Laws (LLM), Master of Engineering (MEng) courses.
Research-based - Master of Research (MRes) and Master of Philosophy (MPhil)
Certificates & Diplomas - Postgraduate Certificate (PGCert) and Postgraduate Diploma (PGDip)
Professional Postgraduate Qualifications - Legal Practice Course (LPC), Graduate Diploma in Law (GDL), Master of Business Administration (MBA), Masters in Management (MiM), Master of Social Work (MSW), Postgraduate Certificate in Education (PGCE), Professional Graduate Diploma in Education (PGDE).
Research - Find schools and master's degrees that suit your career needs. The QS Course Matching Tool features US, UK and Australian universities. For a wider search, consult the QS World University Rankings or QS World University Rankings by Subject.
Choose your Study Destination - It is important that you pick the course in the right location. Masters degree can be completed within 1 - 2 years thus you need to ensure you'll be based in a town or city you'd love to live in for the duration of study. The QS Best Student Cities ranking provides information about the world's top cities for students, including top 10 student city guide.
Identify your Preferred Schools - It is advisable that you aim for about four or five schools. Check your eligibility. Requirements vary by course and university, but can be quite flexible. Some programs may require an entrance exam (GRE, GMAT) or professional experience. You generally need:
An undergraduate degree in a relevant subject from a recognized institution
Letters of recommendation / references
Application essays
Language proficiency if English isn't your first language (i.e. IELTS, TOEFL, Cambridge Assessment English, PTE Academic)
Personal statement
Academic transcripts
CV
Financial evidence or Proof of funds
Speak to people from the university - Internet research alone may not be conclusive for deciding if you'll be a good fit for a particular institution. Get first-hand information about what the university is really like by attending the QS World Grad School Tour.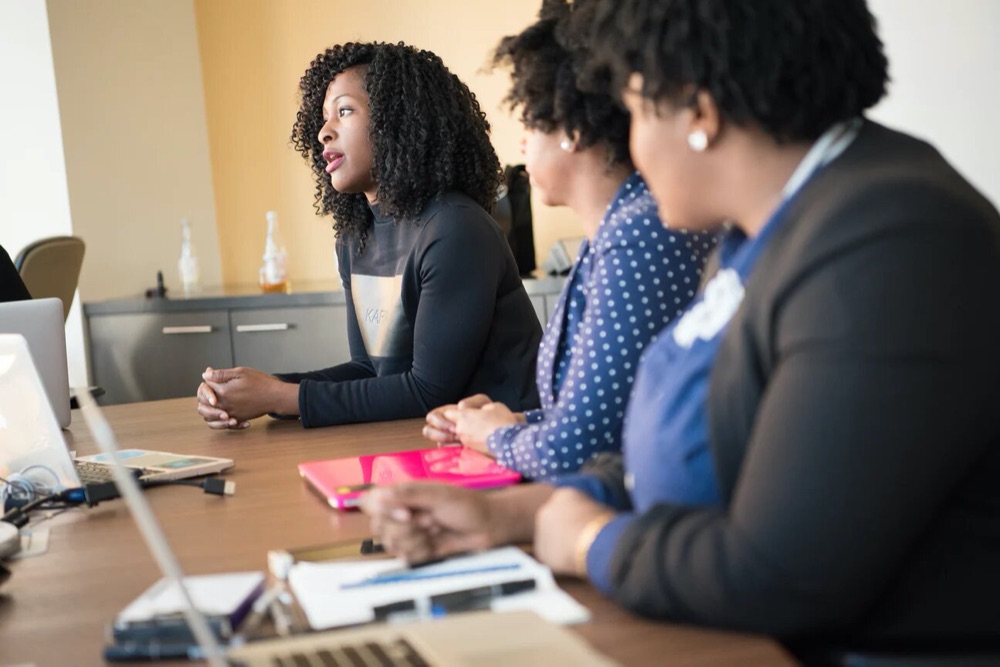 Your Application
Start your application as soon as possible. Ensure that you match all of the academic requirements for your chosen program(s), before you start the application process. Double-check (proof-read) all your information is correct and ensure you've included all required information. Have someone check for spelling/grammar mistakes.
Keep track of important dates - It is important to stay on top of application deadlines throughout the application process. It's also worth keeping a track of funding/scholarship application deadlines, admission interview dates, deadline for responding to your offer, deadline for paying your deposit, deadline for paying for your accommodation.
Funding Options
Consider funding from the following sources
Government funding from your home & host country
University financial aid - Bursaries, grants, scholarships and awards
External Scholarships (third party organisations) - QS offers a range of scholarships each year which is automatically available for attendees of the QS World Grad School Tour.
Teaching / research assistantships
Charities & trusts
Employer contributions - for full-time employees
Student loans
National Research Council - suitable if you are applying for a research based master's degree.
For additional information:
https://www.mastersportal.com/
https://qs.topuniversities.com/
https://www.topuniversities.com/universities
---
About GradRange
GradRange is an Employability and Career Development Platform that helps early-career candidates navigate the rapidly changing World of Work. We challenge the barrier of getting into the workforce by empowering job-seekers, students and young professionals with the skills and knowledge that will help them successfully transition from education to employment. Our goal is to tackle unemployment by investing in the future workforce.
View all Posts | Visit our Website
---
Interested in building relationships and improving your brand? Sign up as a Guest Writer
---
---
*Over 60% of young individuals in Nigeria between age 15 – 23 are unsure of their future and how to advance into the World of Work.
To this end, Gradrange seeks to bridge the gap between the classroom and the rapidly changing labour market by educating young individuals about the culture, opportunities, challenges, and future for employment in various fields.*